The Harry Pedler Companies
Ron Berndt, June 17 2016
The story of the two band instrument firms that came to be known by the Pedler name involves three key individuals, Harry Walter Pedler, Ferdinand August (Gus) Buescher, and William J. Gronert.
Gronert was born December 30th 1851 in Hastings England. Almost ten years later, on April 26th, Gus Buescher was born in Ohio. Moving once to Goshen, Buescher's family moved again to Elkhart in 1876. By that time, Harry Pedler had been born on January 21st 1872 in London, not far from where Gronert, hiding his age of 14 years, enlisted in the British Army under the name Tommy Atkins.
Upon arriving in Elkhart, 14 year old Gus Buescher set out to find employment to help his family, and became the fifth employee of the fledgling instrument maker Conn and Dupont. Colonel (an honorary title bestowed by one of the Civil War veteran's associations he headed, his military rank actually being Captain) Charles Gerhard Conn and Victor Eugene Dupont were in the early stages of building the C.G. Conn company, as it would be called after Dupont left in 1879. Dupont was instructor to both Conn and Buescher on the craft of instrument design and fabrication.
In 1881, Tommy Atkins left the British service, and shortly thereafter William Gronert relocated to the United States, finding employment in the American armed forces, first at Governor's Island, where immigrants entered New England from abroad, and then serving in the West. During this time, Gronert was among those detailed to relieve General George Armstrong Custer near a location known as Little Big Horn. His unit arrived one day after the unit they were sent to replace had ceased to exist.
An accomplished musician, Gronert served in the band of the 17th infantry under Colonel R.E.A. Crofton, with the rank of Chief Musician. It is said he met Colonel Conn at that time. Gronert left the US Army in 1885, though his involvement with Conn's C.G. Conn Company is said to date to as early as 1883.
In his youth, Harry Pedler apprenticed in London as a clarinet maker. He continued in the business of crafting woodwinds there into the 20th Century, though little is known about for whom or under what label. It would have taken several years for Pedler to reach journeyman level in his trade, but he probably was at that level before 1894, the year in which Gus Buescher left Conn and started Buescher Manufacturing to make valves, other parts, and eventually whole brass instruments. The company patented a very unusual cornet with piston valves of differing lengths in 1901.
The early 20th Century saw a bank panic in 1903 result in the insolvency of Buescher Manufacturing, however it was reorganized with fewer financial partners as the Buescher Band Instrument Company. Then in 1905, William Gronert traveled to England for an extended stay during which time he met Harry Pedler. Impressed with Pedler's skills, he encouraged Pedler and his family, which included wife Louisa Hughes Pedler and almost 6 year old son Harry Pedler Jr. to emigrate to Elkhart where Harry would work for Conn.
William Gronert left Conn in 1911 after a legal action to recover unpaid wages and the disastrous fire that destroyed the factory he managed. He founded the Elkhart Musical Instrument Company, which he managed until 1916, when he accepted the top job at the Martin Band Instrument Company and merged EMIC into it. At the same time, Gronert established another new venture, recruiting Harry Pedler again as his partner, the American Manufacturing Company, which produced woodwinds in Elkhart. 1916 being a very eventful year for the trio, and for their industry, Buescher again ran into financial difficulty, and Andrew Hubble Beardsley, the business partner of milliner Carl Greenleaf who purchased Conn's company the year before, invested heavily in the company.
By 1919, the Buescher company effectively belonged to Beardsley and Buescher was removed from the presidency. He became vice president and general manager. That same year, William Gronert died on Friday July 25th, and his share of the venture with Pedler appears to have transferred to the Martin Company and John Henry Martin. The partnership became The Harry Pedler Company. The renamed company continued making Pedler-designed clarinets as well as oboes, flutes and piccolos out of wood, ebonite and the cupro-nickel alloy known as German Silver. Pedler used a unique metal clarinet design with a single very thick wall as opposed to a double-wall design on many of the instruments, which was unique to the brand and has been credited with imparting unique tonal characteristics.
Harry Pedler semi-retired in 1930, with Harry Jr. assuming more of the top duties. John Henry Martin had been pushed out of the family firm in 1922, which had been first sold in 1912 with John staying on as President. Martin Band Instruments retained Gronert's stake in the Pedler firm, and some conflict appears to have come to a head in April of 1931, when both Pedlers resigned from the company. Martin owner O.P. Bassett installed Louis Hombs as head of the 1936-renamed The Pedler Company. The company continued functioning along the same lines until the late 1950s.
Gus Buescher, having resigned as vice president of Buescher in 1929, and Harry Pedler both found themselves without the companies they had created and in need of some effort to devote their energies to. Though both were old enough to settle into retirement, neither seems to have been so inclined. They came together in 1932 to form ART Musical Instruments in Elkhart, making a mix of Pedler designed woodwinds and Buescher designed brass such as the Pedler American Triumph trumpet below.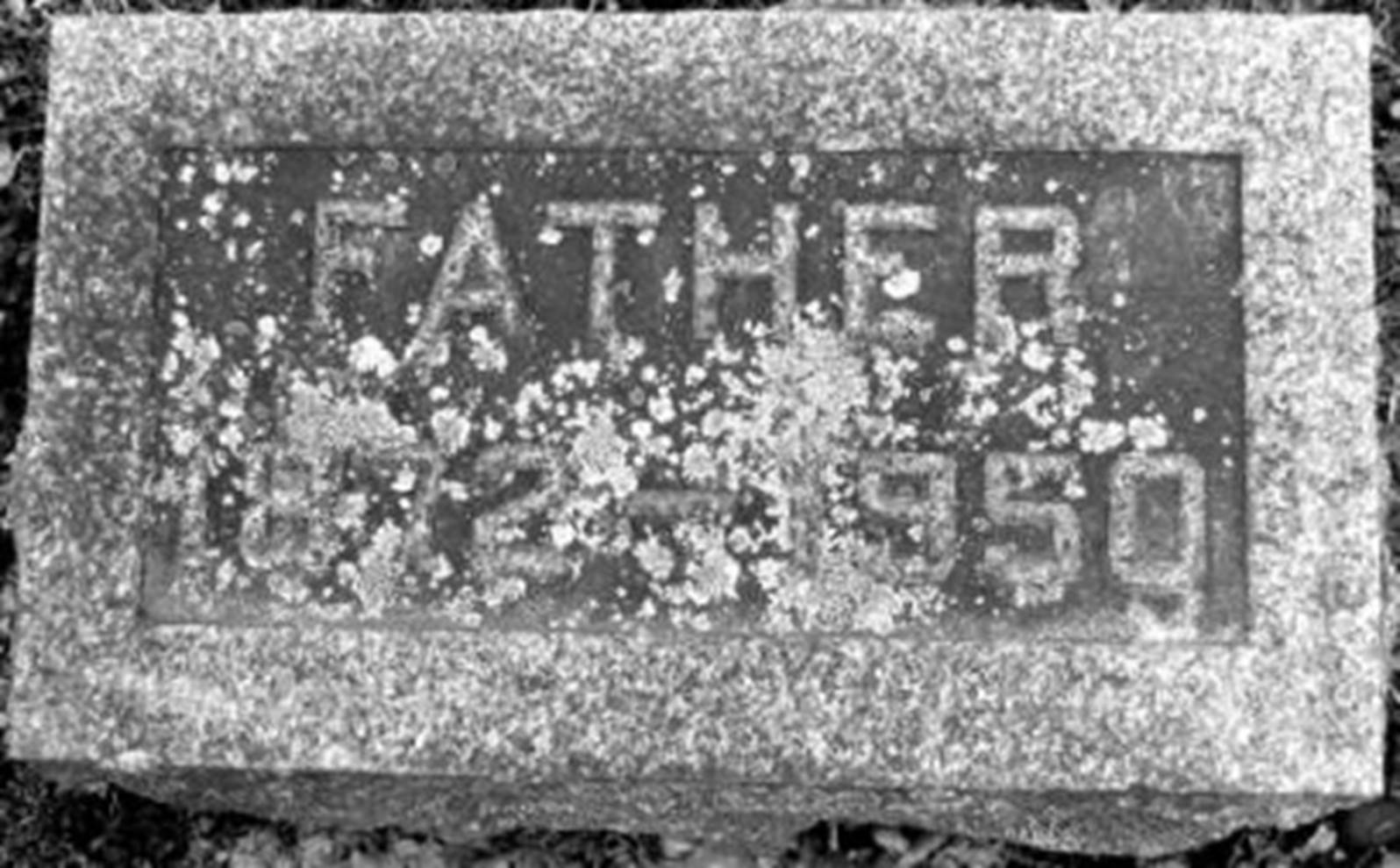 The American Triumph was the lower level brand, while ART appeared on the high end products. The American Triumph name may well date back to "Gronert" label woodwinds produced by American Manufacturing, leveraging World War One for marketing purposes in 1918.
Once again, Pedler moved-up to President of a company through the demise of his partner when Gus Buescher died on November 29th 1937. The company, renamed Harry Pedler & Sons, carried forward building Pedler instruments until the brass manufacturing facility was sold to Selmer in 1958 by Harry Pedler Jr., his father having died in 1950.
Not surprisingly, Pedler outlived his two partners, being 11 years younger than the next nearest. But he also lived the longest of the trio – 78 years to Buescher's 76 and Gronert's 68. Interestingly, while he was financially successful, and a household name in Elkhart, Pedler was buried next to the modest "Pedler" family monument under a headstone simply marked "Father" "1872 – 1950".